Our open work culture connects our team members to each other
Our Business History since Founded
At InteliSense IT, we are a client-centric organisation with an outcome-driven approach, where we pursue specific outcomes for the problems that our clients face in their day-to-day business. This approach brings greater precision to what we are doing and why we are doing it.
While this strategy is the tip of the spear to help our clients navigate business transformation, we strengthen it with our knowledge and experience of the Microsoft platform, helping our clients, and their clients, derive optimal business outcomes from their technology investments.
We are a group of consultants — a bunch of keen listeners, a team of problem solvers, and a gang of curious minds. We see the big picture, but we also follow the smaller parts that can make things better.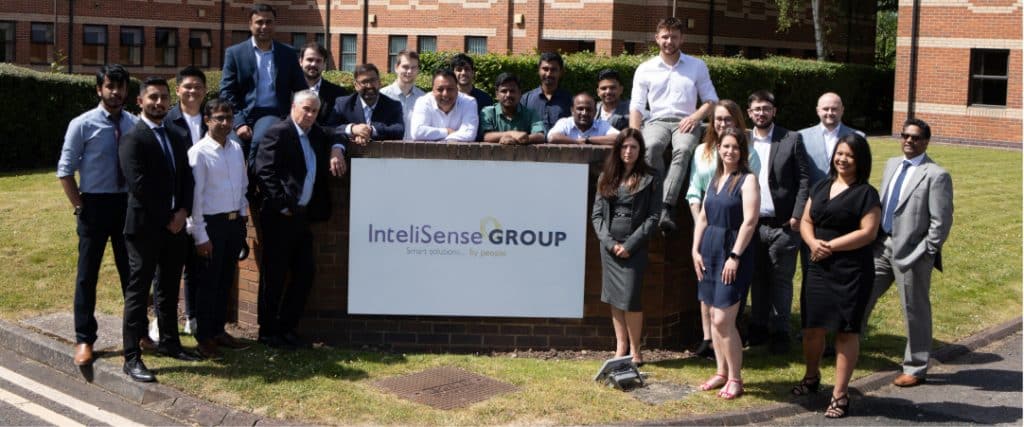 We are a global company – with implementation experience in 10+ countries. Collaborating across borders, we think and work as a single unit, helping each other succeed in delivering value to our clients.
Our global projects involve team members from various cultures, spread in locations across countries and time zones, speaking different native languages, and having a varied skill set. Each of these dimensions contributes to the success of the team and the quality and effectiveness of our delivery. By bringing in our processes and standards which are perfectly aligned to our corporate objectives, we strive to execute our global projects within the time, scope, and cost constraints.
What truly differentiates us is the people who work for us. Our teams have extensive knowledge and experience in the Microsoft platform as well as specific knowledge of the industries we serve.
In addition, our professionals have the requisite Microsoft certifications, which validates our skills on the platform.
We are a 100% Microsoft company. Our services portfolio manages the entire lifecycle of the implementation and is designed to help our clients maximise the value of their investments in Microsoft technologies. We offer a broad spectrum of services from consulting and design to implementation, migration, and support.
We Are A Global And Diverse Organisation
We are a global organisation, divided by geography but united by our values and our zeal to succeed. Our clients are as diverse as our employees – a perfect mix of different cultures, social backgrounds, and generations with varied ideas, opinions, perspectives, and life experiences. Respectful and inclusive of each other, we seek to build on this diversity as a strength as well as an imperative to collaborate and create a dynamic work environment while holistically responding to our clients.
Our team is what makes us great people to work with. We are friendly and passionate about what we do, and we would be excited to share our storeys with you.