Seamless
e-Commerce Integration
e-Commerce is the way of the future. And it's happening today. Turn to InteliSense IT to unlock the true power of doing business digitally. Smart solutions... by people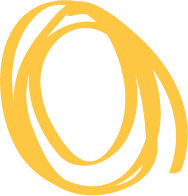 InteliSense IT and Microsoft Dynamics 365:
E-commerce integration
The volume of digital business transactions is growing exponentially. As more and more organisations take their shopfront online, the need for outstanding e-commerce solutions is also increasing.
The ability to publish products to the web for customers to view, share and, ultimately, to purchase is no longer a nice-to-have. It's mandatory. E-commerce is essential for the success of your retail business – B2C or B2B.
At InteliSense IT, we understand how and why e-commerce is so essential. This is why we've dedicated ourselves to swiftly and seamlessly integrating e-commerce solutions with Dynamics 365 for both new and existing solutions.
No more warehouse mix-ups or accidental overordering. Our e-commerce integrations ensure your online presence meshes with your front-of-house and warehousing.
Want to learn more?
Get in touch today to see how we can help your online business thrive
InteliSense IT: your Dynamics 365 experts
With over 20 years of experience implementing Microsoft Dynamics solutions, InteliSense IT is globally recognised by Microsoft as a go-to solution provider. We've helped hundreds of small to medium sized businesses benefit from Microsoft Dynamics 365 and we want to help you too.