InteliSense IT And Microsoft Dynamics 365:
Your Ideal Solution
Microsoft Dynamics 365 is a market-leading solution in both Enterprise Resource Planning (ERP) and Customer Relationship Management (CRM). By harnessing and capitalising on its capabilities, a business like yours can streamline processes, fully integrate Microsoft applications and instill smoother operations.
As your Microsoft Dynamics 365 partner, InteliSense IT has the training, skills, and experience to bring you onboard to get the maximum from the software. Whether you're looking for a tailored implementation, upgrade, or ongoing IT support, we can provide the most effective service using the best tools at our disposal.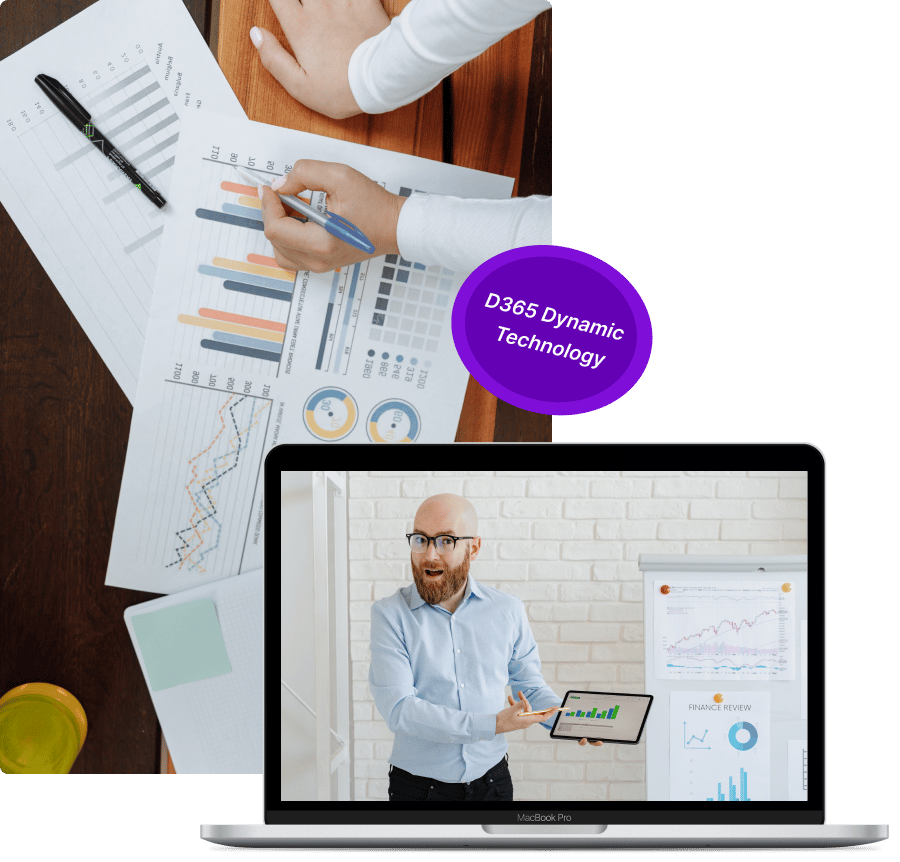 Supercharge Your Business
Dynamics 365 is Microsoft's premier ERP and CRM solution. Through a comprehensive suite of applications, Dynamics 365 covers every facet of business management from small-scale mum-and-dad stores all the way through to multinational enterprises.
Whether you're looking to migrate from Dynamics AX or grow your company through a world-leading ERP solution, Microsoft Dynamics 365 has you covered. With it, you'll be able to seamlessly collaborate on documents, communicate with team members, manage your business finances … and more.
The ability to publish products to the web for customers to view, share, and, ultimately, the purchase is no longer a nice-to-have. It's mandatory. E-commerce is essential for the success of your retail business – B2C or B2B.
At InteliSense IT, we understand how and why e-commerce is so essential. This is why we've dedicated ourselves to swiftly and seamlessly integrating e-commerce solutions with Dynamics 365 for both new and existing solutions.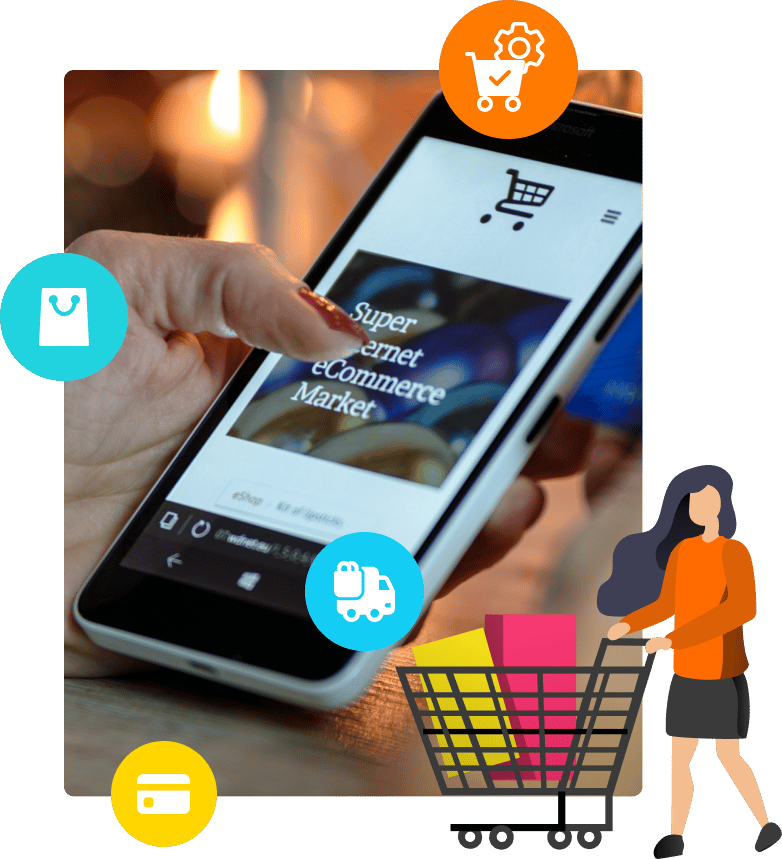 Intelisense IT helps your business track, communicate and integrate with your 3PL more effectively. By automating processes and ensuring real-time tracking, we're able to bring what your 3PL provider is doing into alignment with what your existing ERP solution requires.
Everything from advanced shipping notes to auto receipts to pick/pack requests can be fully automated, negating the need for superfluous communication and extra legwork.
Proof-of-delivery Technology
When delivering goods and services, proof of delivery (POD) matters. Whether it's getting the right signature, tracking time, or capturing an image of work completed, many businesses must be able to establish and maintain the evidence of goods delivered and services rendered.
Intelisense IT can effectively implement POD services that feed directly back into your ERP and CRM solutions, including: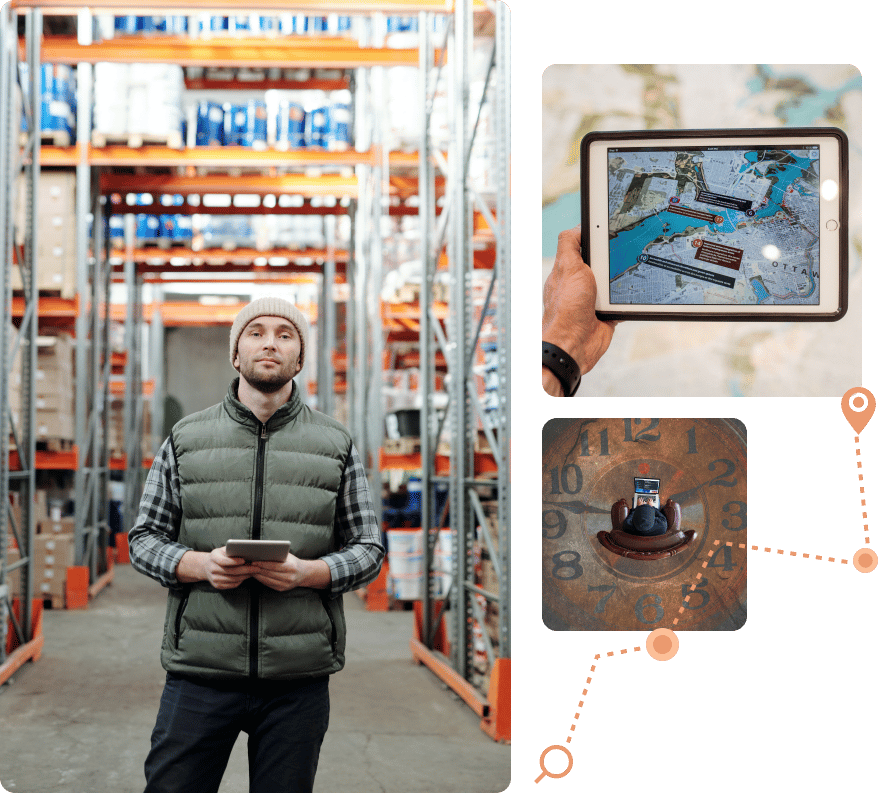 Effectively tracking your field service staff — including their capabilities, availabilities, and activities — is essential to managing a workforce that's "on the road." Whether you're scheduling a series of specialists to attend a client site in the right order or simply maintaining operational oversight, your IT infrastructure must be able to handle the load.
Here at InteliSense IT, we're skilled at implementing comprehensive field service solutions. Everything from resourcing to rapid response calls can be monitored and completed through seamless communications and reporting integrations with your ERP solution.
Invoice Scanning & Management
For many mid to large organisations, invoice management is a full-time job. Manually pulling invoices alone can eat up someone's workday. This is where InteliSense IT's invoice scanning solution steps in.
With invoice scanning, you are able to automate the process of pulling invoices. Whether feeding them manually or setting the tool up to automatically pick invoices from Outlook, our tool curates each invoice into an easy-to-scan list that can then be approved or denied as needed.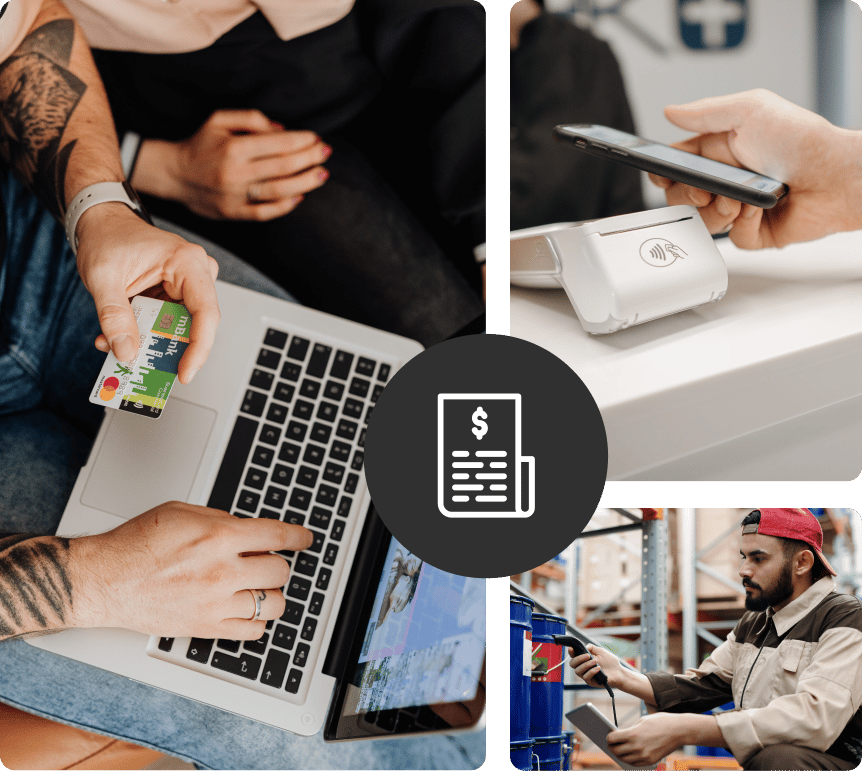 Credit Management Feature
As throughput increases in business with payment terms extending days or weeks, there is always a danger of a customer account extending past the credit limits your financial team is comfortable having on the books.
Keeping on top of whether you can fill orders from this customer or that depending on how much they owe — it's traditionally been a job for someone with an eye on the numbers and a finger on the pulse.
Through automating the credit limit log, we're able to ensure any one of your clients will never exceed their credit limits. No more orders half picked being frozen at the drop point. Our solution ensures the order doesn't reach the warehouse unless the client's credit limit is in the black.
System integrations are a tricky business. You need to ensure different platforms play well together, exchanging data and syncing information properly. Here at InteliSense IT, we've been implementing IT system integrations for decades which has given us the time and experience to develop our own customised set of solutions to the challenge. We call it our Integrations Hub. With our unique and vast toolbox of bespoke IT apps and solutions, we can more quickly perform routine or custom integrations of virtually any system – right across e-commerce, ERP, documentation management, logistics, CRM, and more.