Join the business its service, solutions, and support leaders in the UK.
Join Our Global Dynamic Team
We Help to Solve Problems That Transform Your Businesses
At InteliSense IT, we pride ourselves on our talent, dedication, and expertise in the business IT and technical solutions field. We're a close-knit team that priorities a family-feel environment as highly as we do our high sense of achievement.
Do you like solving problems? Do adapt readily to change? Do you want a job that includes travel? Do your interest and engagement naturally increases when challenges arise?
If That's You, We'd Love to Hear from You!
Contact Us to Learn More about Joining One of the UK's Leading Business IT Solutions Companies.
Why You Should Join Our Awesome Team
Find out more about working with Intelisense IT. The right candidate can look forward to.
"We Offer Friendly Support for Our Customers"
Your future co-workers are a great team who are dedicated to excellence. We pride ourselves on our friendliness, integrity, and expertise — and we have the testimonials to show for it. So, what exactly does working with the InteliSense IT team look like? Here are just a few of the responsibilities handled by our current consultants:
Email Us with a Cover Letter and Your CV
We can always make room for talented people. Submit your resume, and we'll be in touch if anything comes up.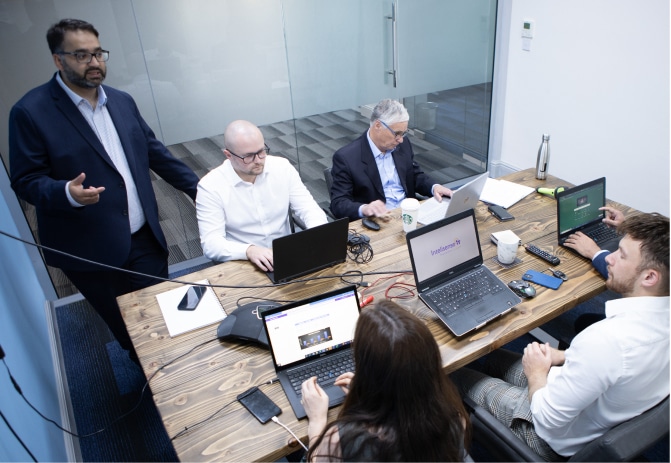 "Our Vision Is to Find People with Potential and Be the Place Where They Can Pursue and Fulfil Every Ounce of It"
Amjad & Andrew , Intelisense IT Director