Meet The InteliSense Management Team
The InteliSense IT team brings you a wealth of experience and a long track record of success in end-to-end IT for businesses, not-for-profit entities and government organisations.
Together, our team will work towards your goals by working alongside your own team to develop and deliver solutions that will boost the efficiency, ease and effectiveness of your organisation.
With decades of combined experience in the sector, we pride ourselves on giving all customers a personalised approach.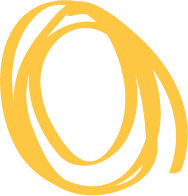 Amjad "Amo" Khan
Managing Director
As well as being a Managing Director of InteliSense IT, Amo is still one of our leading Microsoft Dynamics technical consultants. Deeply skilled, he specialises in all technical aspects of the flagship Microsoft ERP product.

It's a near-unrivalled level of expertise that he deploys for clients across the manufacturing, retail and public sectors.
Andrew Rumney
Solutions Director
As a Solutions Director of InteliSense IT, Andrew personally embodies literally decades of experience in ERP, sales skills and business development. An expert in business process improvement, CRM, IT strategy, professional services and management, Andrew has a long history of achieving leading results across fields ranging from information technology to logistics.
Rachel Chico
HR and Operations Manager
Vinod Dhandapani
Solutions Architect
Jake Huebner
Solutions Architect
Jamie Robinson
Solutions Architect
Nicole Ruthie
Support Manager
Nigel Madden
Head of Business Development
Anitha Eswaran
Development Manager
Zain Almasri
Offshore Manager
With us, you're not a number. Rather, the InteliSense IT team works to establish, build and nourish responsive business relationships.
As with any relationship based on achieving a stated goal, there can be challenges to overcome. While we always achieve success, that does not mean every project runs smoothly.
Not all solutions are developed and deployed in a straightforward manner. The realities of the world, the market and the economy can throw up unforeseeable hurdles. We will stick with you to clear every single one of them.
You can trust that we'll always be upfront and honest with you at each step. In this sense, it may even be best to think of the InteliSense IT team as "problem solvers" first and "business IT solutions experts" a close second.
So, start a conversation with one of our representatives, ask us hard questions and probe our knowledge. Find out for yourself why we've built so much success – all built on a simple team culture: we're only successful when we make you even more successful.
Now you know a little about us, how about we get to know you?
Get in touch to see how we can help your business achieve its full potential.